Agricultural Innovation and Productivity Center
The Center for Agricultural Innovation and Productivity of Quindío induces demand for knowledge (tacit and explicit), technological development and innovation among key and innovation among key actors, promoting interaction and information flow among them. the flow of information among them.
Technology management andcitation layer
Technological development activities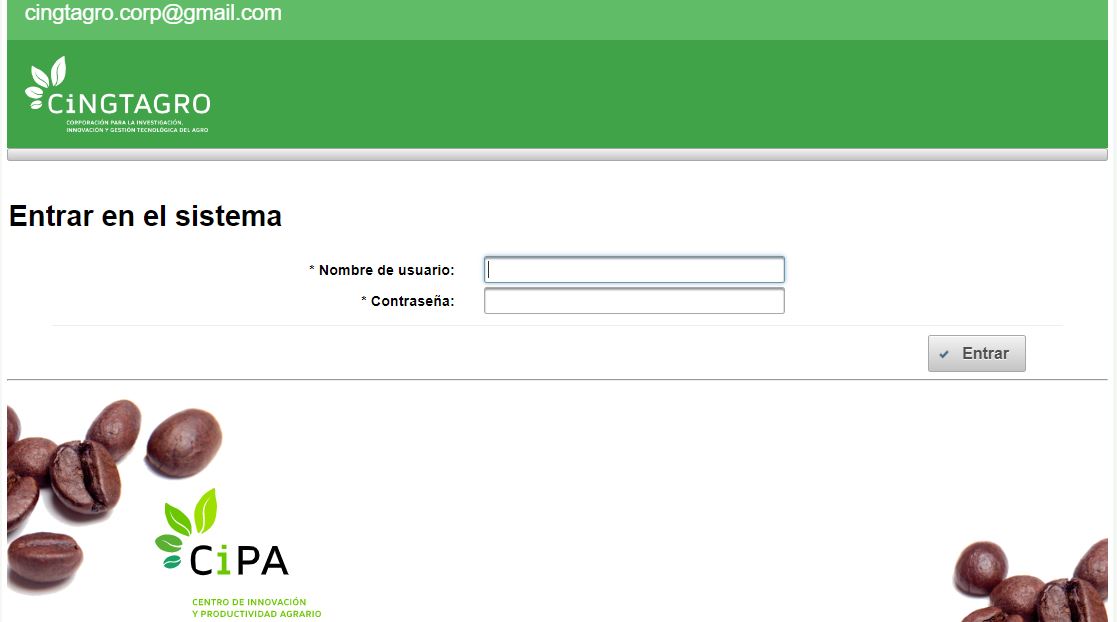 Progressive Web Application - Production
Technological extension to structure export offers
Quality assurance to ensure business sophistication 
Dynamization of public policies
Rural development model with a territorial approach
Strengthening the Innovation Center
¨Strengthening of a Center for Innovation and Agricultural Productivity by adapting a technological infrastructure for the sophistication of the coffee business in Quindío".
BPIN Code 2017000100113 - Allocation for SGR CTeI




CONPES 4052 Policy for the sustainability of the Colombian coffee industry
Visits to the Center for Agrarian Innovation and Productivity - CIPA
Kimberly Easson - Gregory Meenahan
Equal Origins
Government of the Department of Risaralda
La Gran Colombia University
Minagriculture and Quindío Governor's Office
National Planning Department
MinCiencias and the Government of Quindío
Impact of sustainable development objectives
Visit of the CTeI Minister to CIPA